eNewsletter Archive


Please click on the links below to open our eNewsletters in a new window

Send me a regular copy!
Donors and funds
HART is very grateful for continuing support from HARTies, medical supply donors, and travellers who take goods to Nepal on our behalf. Among them:
All at Brookfield Vets

Trisha Barros

Stuart Kamp & Diana Vancea

Jane and Kris Sibbons

Village Vet

Rosemary Hawkin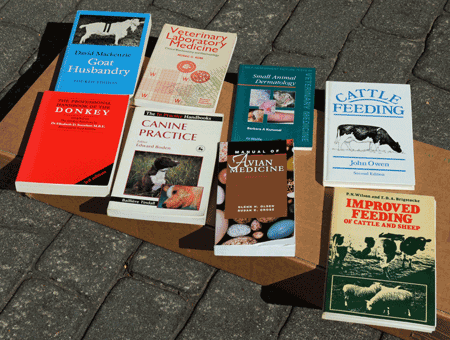 The British Veterinary Association (BVA) have provided welcome text books and reference documents

The Jean Sainsbury Animal Welfare Trust has, most generously, awarded a grant towards the continuing development of HART's programmes

Marchig Animal Welfare Trust and LUSH Charity Pot have enabled the purchase of a second vehicle and therefore made it possible to maintain a continual service for the animals of Bharatpur


... please click on photos to enlarge
Our resources
Pokhara

In September 2014 we moved into purpose-build premises in the grounds of the DLSO in the Matepani-12 area of Pokhara. This further improves our accessiblity to the community and also to animals needing emergency treatment.
Click to view our Pokhara clinic location map

We have a small clinic, operating theatre, kennels, storage room and a secure area for unloading dogs after early morning catching.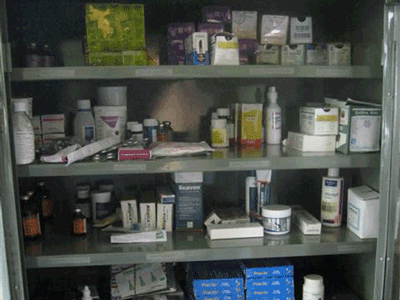 Our stock of medicine consists of necessities purchased in Kathmandu and Pokhara, and generous donations received from UK vets.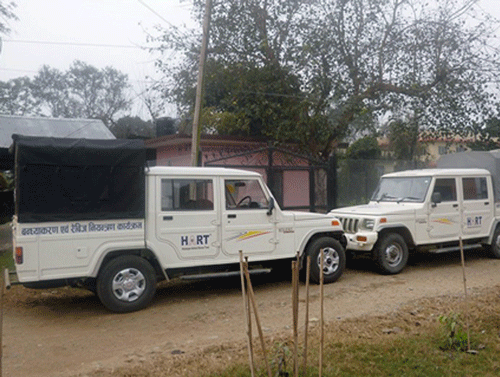 In order to transport the animals we use two Mahindra Bolero pick-ups, customised to allow safe and comfortable journeys for driver, assistants and animals.
Staff use push bikes or a second-hand motorbike for quick local journeys around town.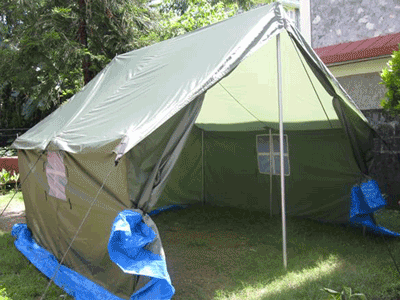 On Catch Neuter Vaccinate Return (CNVR) visits to outlying areas, this purpose-made tent is used as a portable operating theatre where no permanent facilities are available
Bharatpur

We have a small clinic, office and 9 kennels in the DLSO (District Livestock Services Office) compound in the centre of Bharatpur.

This was built at HART's cost, but incurs no rental charges.
Click to view our Bharatpur clinic location map