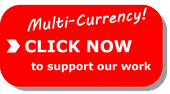 Dear HART Supporter,
The past two months have seen the beginning of the monsoon season and the attendant hot humid weather.

This climate delays the healing of wounds and makes infection more virulent. In fact the temperature in Chitwan, where Bharatpur is situated, was over 40°C at some points.

Please continue reading for an outline of HART's work in June and July...


Work in Bharatpur
The bulk of the staff have been in Bharatpur carrying out mass anti-rabies vaccinations, neutering, treatment and the dog census and Community Survey.

The census was carried out at a similar time of year to last year and again all 14 wards were counted. Mark resight exercises remain to be carried out to obtain whole population estimates, but the early 'direct count' data can be usefully compared with that from last year's census.

The total counted roaming dog population remains essentially static, showing a small reduction of 2.7% from 2011. We are delighted to see a significant shift in numbers from both the 'Stray' and 'Community' categories to make a corresponding increase in the 'Owned' - as shown on the graph above. We take this as demonstration of an increased willingness of the local population to assume care for the roaming dogs in their midst.

We have carried out some 300 neuterings in Bharatpur and in the second year we expect this to contribute to the stability of the roaming dog population.

In addition we carried out around 700 community and household surveys in Bharatpur.

A few results from the 2012 questionnaires...
Compared with our 2011 survey, the number of households reporting that their dogs are vaccinated rose from 60% to 82%


Neutered dogs are up from 5% to 15%


94% of households reported 'Bites & Rabies' as the biggest problem with roaming dogs


Those opposed to poisoning rose from 25% to 51%
Our survey form has been updated this year to include further information about the socio-economic status of the respondents.


Back to top
---
MOU Renewed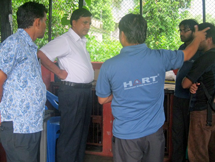 We were happy to renew our Memorandum Of Understanding with Bharatpur Municipality.

This MOU officially documents the respective roles and responsibilities of the Municipality and of HART. Crucially, it includes an undertaking from the Municipality that they will no longer employ poisoning of the street dogs.

We were honoured to be visited by the new CEO of Bharatpur Municipality, Mr Bhuwan Hari Aryal (pictured wearing white shirt, above), and their Community Development Officer, Mr Ram Krishna Dhakal, at our recently opened kennels and operating facility at the DLSO.

Mr Aryal has responded positively to our request for a small piece of land to be used for a separate Rescue & Treatment facility, thus allowing us to keep the DLSO facility strictly for use by the sterilization and the rabies control & eradication programmes.

The Municipality has generously made a most welcome grant of 30,000 Nepalese Rupees (US$400) towards HART's work and this will be used for the purchase of medical supplies, particularly anti-rabies vaccine.



Back to top
---
Rabies Worry
Our staff were exposed to two suspect rabid cases within a month.

Unfortunately, the test for rabies infection cannot be conducted in Bharatpur and one of our vets had to rush to Kathmandu with samples from the dogs for testing at the Central Veterinary Laboratory.

We are anxiously awaiting results.



Back to top
---
Outreach MARV
Chayanpur VDC

The DLGSP committee (Decentralized Local Governance Support Programme), of Chayanpur VDC, Chitwan, conducts an Animal Health Camp every year in their village. Chayanpur is about 30km east of our base in Bharatpur.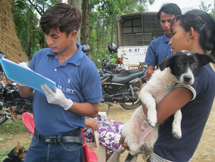 This year, knowing of HART's work at the DLSO in Bharatpur, they requested us to conduct mass anti-rabies vaccination in their village. The Para Veterinary Association and the DLSO were requested to provide additional veterinary services and technical assistance.

46 dogs and 3 monkeys were vaccinated against rabies.

A large number of livestock were also brought and HART staff assisted the DLSO to treat those.

The DLSGP Chayanpur has requested HART to conduct further MARV camps to reach the dogs in the remaining villages within the Chayanpur VDC.


Shivanagar VDC

We had another request from a local club in Shivanagar VDC, Chitwan, to conduct a mass anti-rabies vaccination camp in their locality. Village wards 9 and 12 were covered.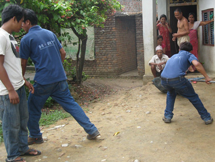 A local veterinarian, who runs a clinic at Shivanagar, helped to publicise the event so that we could vaccinate maximum number of dogs.

As a result, 117 dogs (35 females and 82 males) were vaccinated in wards 9 and 12 of Shivanagar VDC.

We were all surprised at the high number of roaming dogs in the village area and the local club has requested that we visit again to conduct a spaying camp.



Back to top
---
Work in Pokhara
Liaison with the local authorities continues and increasingly HART is the focus for all animals in need of rescue and treatment.

Despite having no suitable facilities, we were recently asked by members of the public to assist an orphaned calf which had been injured in a traffic accident.

Fortunately, we were able to make arrangements with Pokhara DLSO for them to hold this calf as a patient within their premises and to provide treatment. Thankfully, the calf is responding well and is making a good recovery.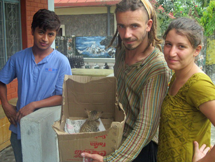 Sadly a kitten brought to us by two tourists was not strong enough to pull through. (Photo right)

We hope that one day there will be enough veterinary provision within the community for these animals to stand a chance but for the present such occurrences continue.



Back to top
---
Transport of Supplies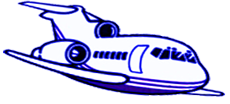 Once again we would like to ask for contact from anyone travelling to Nepal who could assist with taking donated supplies.

The postal system is ineffective and we cannot afford couriers, so transport by well wishers is the only practical method for getting donated goods from the UK or Europe to Nepal.

If you can assist by carrying a few kgs, or would just like more information, please contact Barbara Webb at b.webb@hartnepal.org


Back to top
---
---



Very many thanks for your continued support
www.hartnepal.org


If you would like more information about our work, please visit our website or contact our Director, Mr Khageshwaar Sharma, at k.sharma@hartnepal.org

© Himalayan Animal Rescue Trust 2012