We were delighted to receive a "thank you" letter from an ex-pat resident of Pokhara who has kindly given permission for it to be reproduced:
It's not often that someone takes the trouble to give the guys a really good pat on the back and we're grateful to Ken for making HART feel that all the effort is appreciated in the community.

Back to top
---
ITC Visits IAAS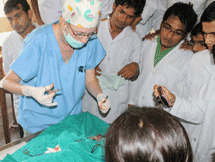 Following the success of last years visiting lectures at Nepal's government vet school, IAAS, Dr Ilona Otter from the International Training Centre in India gave a weeks worth of lectures to the students.

HART provided the logistics and co-ordination and hopes to extend the lecture series next year.


Back to top
---
Nepal Dog Population Management National Seminar
This was held in Kathmandu in August under the sponsorship of WSPA and Tufts University. The secretariat was provided by AWNN.

The seminar and workshop were well attended and hopefully will provide an impetus to the government to legislate against inhumane methods of controlling dog populations.


Back to top
---
Thanks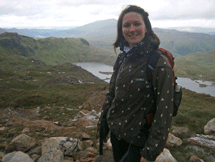 Andrea Middleton completed the fearsome Three Peaks Challenge for HART, raising some much appreciated funding, and Trisha Barros continues to scour the cupboards of vet practices for useful medical supplies for HART.

Thanks to you both and to the supporters who continue to donate month after month and keep the work going.


Back to top
---
---



Very many thanks for your continued support
www.hartnepal.org


If you would like more information about our work, please visit our website or contact our Director, Mr Khageshwaar Sharma, at k.sharma@hartnepal.org

© Himalayan Animal Rescue Trust 2012