Dear HART Supporter,
Elections are approaching in November and the country is being frequently halted by the strikes, some national, some local, called by different political interests.

To add to the difficulties a widespread outbreak of avian flu has affected all those involved in livestock production and welfare.

Despite the problems, the last two months have been busy and both rewarding and distressing for HART.

Please continue reading for an update on latest events...


Working with the vet school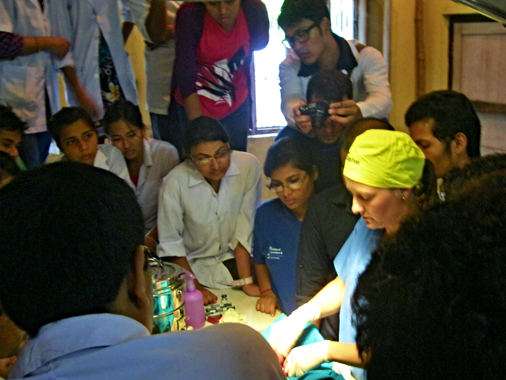 For the third successive year, HART and the vet school in Chitwan, part of the Agriculture and Forestry University, have been able to provide a week long series of lectures focusing on the care and treatment of cats and dogs.

Thanks to WVS (Worldwide Veterinary Services) and the International Training Centre, Dr Maiju Tamminen gave this course during the first week of September.

Quoting from her Report:



"...The emphasis of this course was on aseptic surgery techniques, responsible use of antibiotics, humane animal handling, animal welfare and prevention of rabies rather than on only surgery techniques.

Nevertheless, I feel it was extremely valuable for the students to see that surgery is not rocket science but still it has to be taken very seriously. Increasing the student's self-appreciation towards their future profession was one of the main goals of the training..."



We hope to expand collaborative working with the AFU over the coming years as any enhancement to the trainee vets knowledge will be reflected in the better future care of thousands of animals.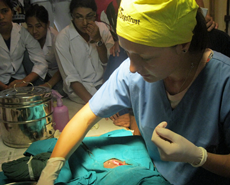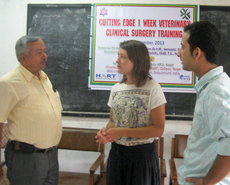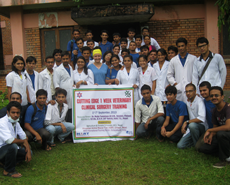 Back to top
---
Rabies outbreak
Khageshwaar Sharma, HART's director, was telephoned by Dr Ram Kumar Karki, the Chitwan District Livestock Office Chief, on 5th August and asked to attend a village called Piple where rabies had been reported.

HART and the DLSO collaborated and visited the village on 5th August and again on 7th.

The villagers were frightened and confused and accurate information was difficult to obtain. A rabid dog had appeared in the village some days previously and bitten several people, livestock and other dogs.

One person was dead. Others were receiving post exposure injections.

Ten sheep and a cow had also died. Six dogs had been killed. Another 11 were going to be killed. HART was not able to convince the villagers that these dogs were uncontaminated and therefore took the difficult decision to humanely put them to sleep so at least they would not be cruelly beaten to death or hung.

The reality of village life in Nepal is very harsh for both people and animals and until we are able to expand the vaccination programmes throughout the country these desperate situations will keep on happening.
Back to top
---
Results from school programme in Dhangadhi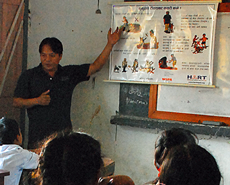 We ran a short school's programme alongside the neutering camp in Dhangadhi in July but were not able to collate the results in time for the last newsletter.

Briefly, here is the data on the work carried out by Chandra Rai over 6 days:
11 schools were visited and 540 pupils addressed in Grades 5 to 10


46 children had suffered a dog bite in the past 12 months, just over 8.5%


Before their lessons the children overall achieved 20% correct answers when tested on their knowledge of rabies and how to avoid dog bites, and 77% correct answers to the same questions after their lessons

If anyone reading this would like the full data on this short programme we will be happy to send it.
Back to top
---
Supplies
HART staff have now left for the annual clinics in Illam and Bhadrapur in the far east of Nepal. Further camps will take place in November in Biratnagar and Dharan.

Mayhew International have kindly donated sutures and other medical supplies and any further help, particularly long lasting injectable antibiotics would be very useful.

And of course, any funds donated will go a very long way in Nepal, particularly with the favourable exchange rate at present, so please help if you can.



Back to top
---
News from Pokhara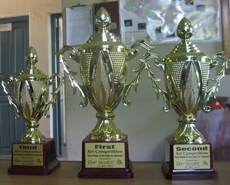 To help boost awareness of animal welfare HART launched a pilot drawing competition in Pokhara last week.

Schoolchildren are asked to draw animal welfare posters and to invent slogans and designs based on animals.

This is being organised with the help of volunteers Dil Shrestha and Monica Baral, in conjunction with Ruth Malthouse of Global Vision International.

Further competitions are planned after the holiday season.


HART vet tech, Narayan, and his wife, Ram Maya Sharma are happy to announce the birth of their first son and we wish them all well and look forward to Narayan rejoining the clinic very soon.


HART has been established in Pokhara's Lakeside for over three years now in comfortable premises in a beautiful location.

However, a big rent increase is due and the water supply, previously accessed from the lake, is no longer available and so it may be necessary to re-locate.

If any animal lover is reading this in Pokhara and has suitable space, please contact us.
Back to top
---
---



Very many thanks for your continued support
www.hartnepal.org


If you would like more information about our work, please visit our website or contact our Director, Mr Khageshwaar Sharma, at k.sharma@hartnepal.org