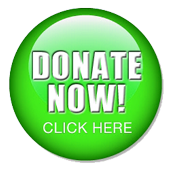 Dear HART Supporter,
Spring has arrived and the weather is clear and warm, particularly in the southern border regions where HART has its second base.

The demands on HART's time and resources increase as each year goes by and more and more communities realise that their street dogs can be assets if only treated well.

Some highlights of the past two months include...


World Spay Day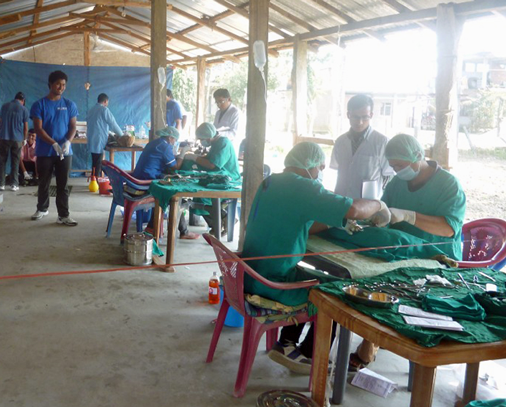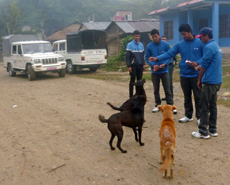 This annual event was started in 1994 and since then has focused attention globally on the importance of neutering animals.

In conjunction with Animal Nepal, a mobile clinic was held in Sauraha.

This rapidly growing tourist town is on the edge of the Chitwan National Park and consists mainly of lodges, restaurants and shops - all of which attract a number of street animals.

With invaluable assistance from Surajan Shrestha of the Animal Rights Club, from the Hotel Association and from volunteer vet students, an impressive total of 100 dogs and one cat were neutered and vaccinated against rabies.

Many pups, too young for neutering, remain in Sauraha and HART will return for these animals as soon as possible. Additionally there have been outbreaks of rabies in villages in this region, the borderlands, and all of these communities are asking for sterilisation and vaccination for their animals.

Back to top
---
News from Pokhara
Construction of the new facility is progressing well. Once completed it will allow us to offer very much more sophisticated care to animals needing it in Pokhara.

We are funding the build from a mixture of grants and donations and would very much welcome any assistance.


Our 2014 Mass Anti Rabies Vaccination (MARV) campaign in Pokhara has just started and it will take around three months to work through all 18 wards of the town.

Although a slow process it enables staff to note and treat any animals in need of attention, pick up unspayed bitches for neutering and reinforce our core messages that rabies can be conquered and that animals need kindness.

A mangy and ill-nourished dog that was spotted during the census last autumn has been nicknamed "Rover", as he has been so hard to track down!

He's been treated with Ivermectin and his fur has very much improved, although he isn't yet in the best of health, as the pictures show.
"Rover", slowly recovering from his mange


During late February and early March we continued our education programme in Pokhara, in partnership with Pokhara Sub-Metropolitan City and the Western Regional Climate Office, by conducting 29 classes in 12 schools.

A total of 425 pupils, in grades 6-9, took part.


This programme aims to raise the children's awareness of rabies and the safe and humane handling of their animals. Four percent of these children reported having been bitten by a dog within the previous 6 months

We are very pleased to report that, in the tests conducted before and after each class, the average number of correct answers given leapt from 26% to 81%.
Back to top
---
Feedback from visiting vet, Dr Elenor Holly Walsh
After her return to the UK, Dr Walsh sent us her impressions of her stay and some excerpts are below:


"After almost 4 years in practice in the UK and USA, I decided it was time to experience something new alongside the routine of general practice...

Without much of our modern equipment we use every day in the UK, you rely more on your eyes and ears as powerful clinical tools, as well as doing a thorough clinical exam. This reminded me to appreciate the value of these tools...

As well as working on individual cases, HART also tackles bigger issues of rabies control and dog population control with spay camps and rabies vaccination programmes. They also educate the public about these issues. This is crucial to both animal and public health and welfare in Nepal. They do amazing work at this organisation and are well respected"
Back to top
---
Scholarship
As part of HART's long-term ambition to encourage the development of Nepal's veterinary profession, an annual contribution towards fees and living costs will be made to a would-be vet from an underprivileged background.

Suitable candidates will be interviewed at the AFU during the first week of April.



Back to top
---
Congratulations Chandra & Chandika
We are delighted to announce the safe arrival of Chandra and Chandika Rai's second son, Gunhang.

Mother and baby are fine and we are looking forward to a new recruit to the world of animal welfare.




Back to top
---
---



Very many thanks for your continued support
www.hartnepal.org


If you would like more information about our work, please visit our website or contact our Director, Mr Khageshwaar Sharma, at k.sharma@hartnepal.org