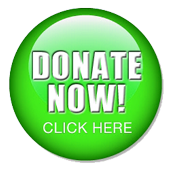 Dear HART Supporter,
The monsoon is in full swing and temperatures are high everywhere.

National Paddy Day was observed on June 29th by the nations' farmers.

After the roller coaster activity of spring the past two months have been calmer and more measured.

Please continue reading for an update on latest events...


News from Pokhara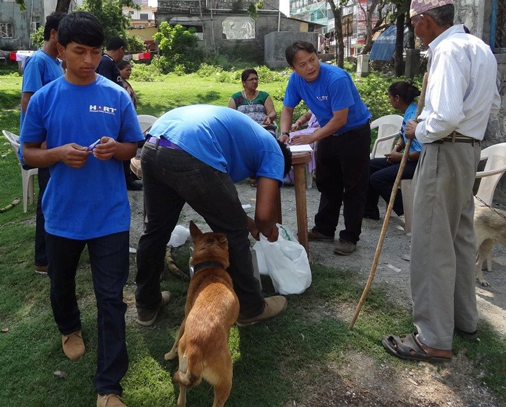 A bit of a scare
We were horrified to learn that some members of the community of Hallen Chowk, part of Lakeside, were calling that the dogs in the area should be poisoned as they were too loud and plentiful.

We immediately contacted two local groups, the Community Service Centre and the Community Police Service whose chair is Mrs Rama Lamichhane.

Mrs Lamichhane was readily convinced that culling dogs is not a long term solution to street dog population growth but that neutering, vaccination and treatment is.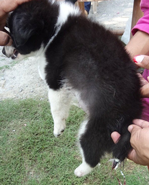 With her assistance we toured the area round Hallen Chowk and announced that there would be a free neutering camp for any animals that could be brought to the CPS office the following Sunday.

The Ama Samuwa (Women's Group) from Khahare, Lakeside, worked with us throughout and we couldn't have accomplished this mini campaign without them.

The camps went well with 61 animals being reached for vaccination and treatment, including a tiny pup in great pain from a knotted string tied around its tail in an attempt to amputate it [Left].
MARV completed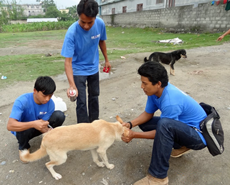 All 18 wards of Pokhara have now been visited by the staff on a street by street basis administering anti-rabies injections to every dog encountered.

This has been an ongoing process over the past three months and, of course, must be repeated annually.



Thanks to Global Vision International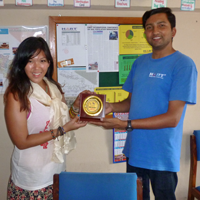 One of HART's ongoing projects is to work with UK academics who are studying street dogs.

Data collection is needed for this and GVI have loaned their own volunteer, Tracy Yip, for two days a week.

Tracy is doing a wonderful job obtaining information on pup survival rates from every corner of the town.

She is shown here receiving a token of appreciation from Narayan Dhakal.
Back to top
---
Sauraha Update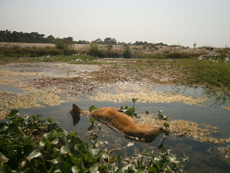 Photo courtesy of Animal Nepal
Poisoning
We continue to work with Animal Nepal in trying to ensure that no animals are poisoned in Sauraha ever again.

We have held various meetings with stakeholders and will build a consensus over the next few months.


Elephant unbound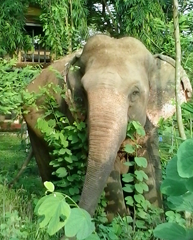 Photo courtesy of Animal Nepal



Elephant Aid International have been working in Sauraha to improve the circumstances of the elephants who are kept there for tourist safaris.

Animal Nepal has actively assisted this work and HART has provided support where possible.

The first lodge to agree to unchaining its elephant is the Sapana Village Resort and on 13th June Srijana and her son Samrat were unbound for the first time in 30 years.




Back to top
---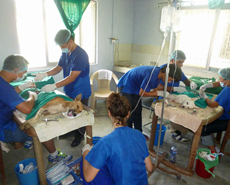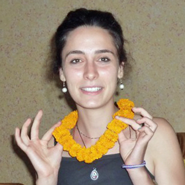 Biratnagar Camp
An outreach camp was held in Biratnagar, Nepal's second largest city, in June.

The scale of the challenge here is enormous in a hot, humid, sprawling border town. The DLSO arranged an opening ceremony attended by many local officials and provided operating space.

In total 121 dogs were neutered.

French volunteer vet nurse, Zara Izzy, joined us for the camp after previously helping out in Pokhara and her contribution was greatly appreciated by all.

However, although these dogs will have a much better quality of life, there are thousands more animals in Biratnagar. We will only be able to reach these by a much bigger programme in collaboration with other stakeholders.

We very much hope that the local and national organisations, including the Nepal Vet Association, will come forward to work on a solution to the humane control of Biratnagar's street animals.



Back to top
---
Any Old Laptops?

Our data gathering capacity would be greatly enhanced by the addition of a laptop computer.

If you have a working laptop that you no longer need would you please contact b.webb@hartnepal.org Thank you.



Back to top
---
Budget for the New Financial Year
We've just completed our budget for the new financial year which began on 15th July. This is the financial year for all Nepali organisations and individuals.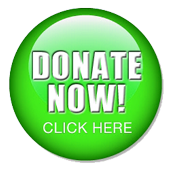 Costs have risen and we have an extra member of staff to enable better help to the animals in both bases.

So, if you can spare any support for our work, please go to the Donate Now button here as soon as possible.

Or you can make a text message donation of £2, £5 or £10 to HART, directly from your mobile phone.

Just send a text to 70070 saying HART01 plus your chosen amount of £2, £5 or £10 eg HART01 £5

All text donations are free, and won't come out of any inclusive texts you have as part of your price plan. You just pay the cost of your donation.

Thank you.



Back to top
---
---



Very many thanks for your continued support
www.hartnepal.org


If you would like more information about our work, please visit our website or contact our Director, Mr Khageshwaar Sharma, at k.sharma@hartnepal.org