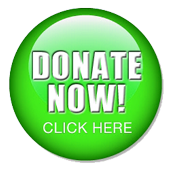 Dear HART Supporter,
The past two months have been calm as the political process ticks over, festivals are celebrated and the weather warms up.

The government has decreed that certain municipalities will be expanded to incorporate outlying VDC's (Village Development Committees) and this expansion will come close to doubling our working areas in Pokhara and Bharatpur.


News from Pokhara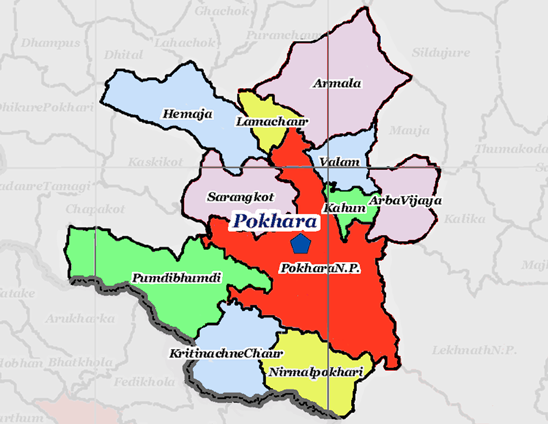 New Wards
10 Wards have been added to the existing 18 Wards of the town. These are villages and agricultural areas adjacent to Pokhara city that have become more built up and developed over the past few years as the population has grown.

It will be necessary to conduct further census work in the new wards as the dog population will be different from the established urban areas.

The additional territory will extend the boundaries of a healthy, vaccinated population of dogs and offer increased protection from rabies and other zoonotic diseases to the community. However as these wards are sizeable and road access is poor the additional work will stretch HART's resourses.


Visitors bearing gifts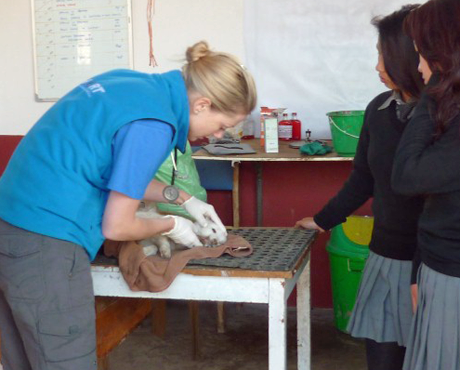 HART was most grateful to receive a visit from Dr Sarah Dry, an Australian vet who was in Nepal trekking but who brought AUD600 that she had personally raised. She is a friend of Dr Shael Zelunka who helped HART in 2013.

We very much hope that both Sarah and Shael will return to Nepal one day and are hugely appreciative of their continuing support.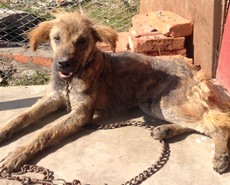 Another very welcome visitor was Dr Alexa Selwyn who brought a Doppler blood pressure monitoring machine generously donated by Thames Medical.

Alexa worked with Dr Surendra to boost the help we could give to a variety of patients needing special care including the poor mange sufferer pictured here:

Alexa was accompanied by Jamie Chatterton whose help with extra building work was much appreciated.


MARV started



The annual task of vaccinating a minimum of 70% of the dog population has started. The work will take many weeks as it is conducted only in the early hours of the morning when the dogs are out and visible.


Back to top

---
Lecture Tour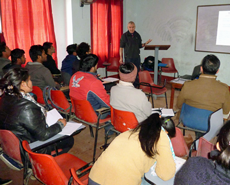 Dr Russell Lyon returned to Nepal for a series of lectures on equine care and animal welfare in veterinary practice.

These were delivered to the students of all three vet schools in Nepal, including the newest, Nepal Polytechnic.

He delivered a further lecture to members of the Nepal vet profession in Kathmandu on his observations of changes in practice during his many decades in practice.

Professor Dhakal of the AFU, Dr Shrestha of HICAST and Professor Sapkota of Nepal Polytechnic Institute facilitated this visit and we hope it will set the scene for further tours.
Back to top
---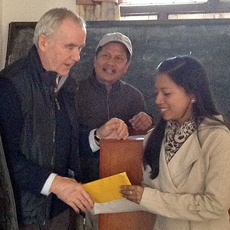 Scholarship Time
The second HART bursary award was presented to Ms Sanam Maharjan (1st year BVSc & AH student) of AFU University by Dr Russell Lyon and Mr Khageshwaar Sharma.

The six shortlisted candidates that were interviewed by the awards panel were all of a high calibre and well deserving of assistance, but only one could be selected.



Back to top
---
Dolakha Camp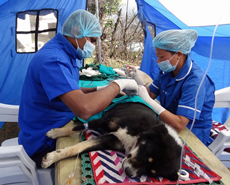 The World Spay Day event this year was commemorated by our Catch Neuter Vaccinate & Return program held in Dolakha district from 27 February to 2nd March.

The program was conducted in collaboration with District Livestock Services Office, Dolakha and Bhimeshwor Municipality and Jiri Municipality (Dolakha). We would specifically like to thank Dr RC Sapkota and Dr Tej Rijal for providing continuiuty of support. It was sponsored by Help Animals International and the Marchig Animal Welfare Trust.

Over the period of three days, 66 dogs were neutered and vaccinated against rabies. In addition, 40 dogs were vaccinated.

The camp provided a good opportunity for the student vet technicians of Jiri Technical School (JTS) to understand a neuter and vaccinate programme. JTS was established in 1982 as a joint project between the Government of Nepal and the Government of Switzerland.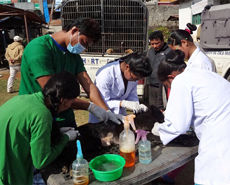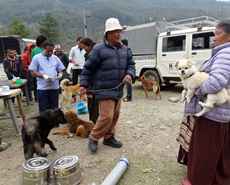 Back to top
---
News from Bharatpur
The additional wards to be incorporated into the town will be surveyed as soon as resources allow.The MARV will begin shortly with the aim of being concluded before the monsoon season.



Back to top
---
JustTextGiving
vodafone help
JustGiving and Vodafone have kindly provided us with a JustTextGiving facility.

This enables you to make a text message donation of £2, £5 or £10 to HART, directly from your mobile phone.

Just send a text to 70070 saying HART01 plus your chosen amount of £2, £5 or £10 eg HART01 £5

All text donations are free, and won't come out of any inclusive texts you have as part of your price plan - even if you're not with Vodafone. You just pay the cost of your donation.


-oOo-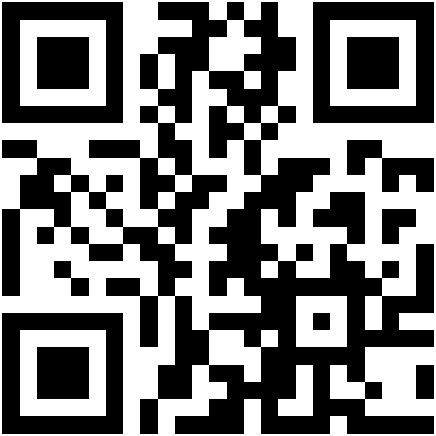 Or, if you have a QR reader, simply scan this QR code to prepare your phone for sending £5 to HART.

A little goes a long way in Nepal. For example, your £5 would provide anti-rabies vaccines to protect more than 10 dogs for a whole year.


Please help if you can.


Back to top
---
---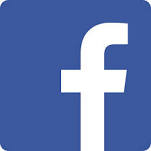 Very many thanks for your continued support
www.hartnepal.org


If you would like more information about our work, please visit our website or contact our Director, Mr Khageshwaar Sharma, at k.sharma@hartnepal.org