Dear HART Supporter,
The last two months have seen an intensification of the blockade of supplies to Nepal from India. An excellent explanation of the causes can be found in this recent article in Time magazine.

Currently no solution to the blockade is apparent and the population struggles from day to day without fuel, cooking gas, medical supplies and re-building materials.

A few tankers have reached Nepal from China but the road system is too degraded to make this a realistic route into Nepal.

Inevitably a thriving black market has sprung up and this is now keeping the economy ticking over.

All outreach camps have had to be deferred and the list of work in these areas continues to grow.


News from Pokhara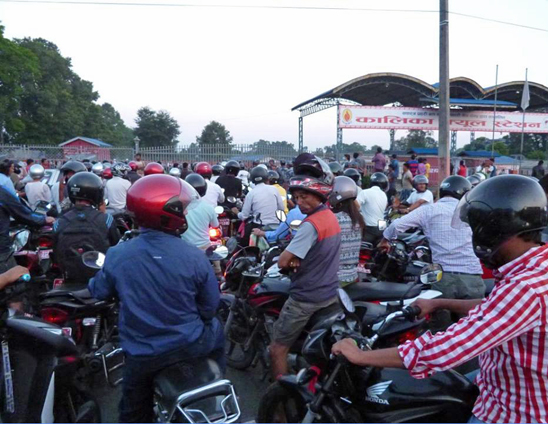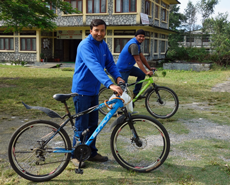 The clinic has remained open with staff walking or biking to work. Three days queuing enabled the purchase of 20 litres of fuel and this is now a settled routine.

Dr Bronwen Evans returned home to Sydney after a wonderfully helpful tour in both Pokhara and Bharatpur. We are most grateful both to her and to those who enabled her visit.

Dr Michelle Connolly from the UK arrived last week and is already settling into the HART clinic alongside Dr Surendra.
Back to top
---
Camp at Lukla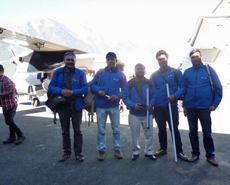 It was possible to hold the first ever dog and cat clinic in the famous town of Lukla, which lies at the start of the Everest Base Camp trek.

Staff were available due to the deferment of all other outreach clinics and the Himalayan Club provided airfares, food and accommodation.

Mr Chheme Sherpa organised the event in response to the threat that animals would be culled to reduce the population in Lukla.

Once again HART has been asked to return next year and to extend the programmes along the trek route as far as Namche Bazaar.

The camp was used as a further event to mark World Animal Day.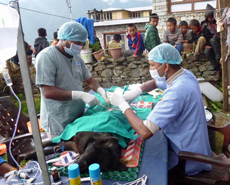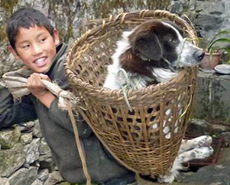 Back to top
---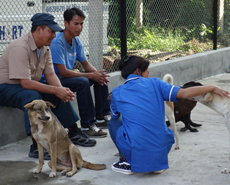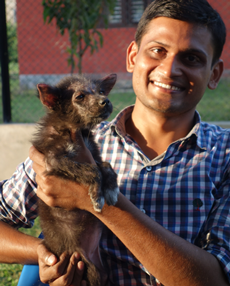 News from Bharatpur
The clinic here has also remained open.

As Bharatpur is nearer the Indian border the black market in fuel and other supplies is particularly active.

Un-neutered females are still being collected from the outer areas of the town and soon the new wards will be reached.

This puppy, nicknamed Blacky by the staff, arrived at HART on 3rd November, a few days after the Dashain festival.

He was possibly being brought for treatment at the District Livestock Service Office (DLSO), but they were shut at the time, so he was abandoned and found by HART staff, sick and helpless.

Dr Sanjiv has treated Blacky and says:


"He was anaemic with high infestation of ticks and lice on the skin and a rough skin coat by the time he was found.

He went through a 3 weeks of continuous medication and care.

He is fine and healthy now. HART-Bharaptur is thinking to hand over to someone who is willing to own and take care of this pup."
Our supporter Hit KC will also try to help find a long term home for Blacky.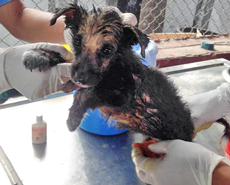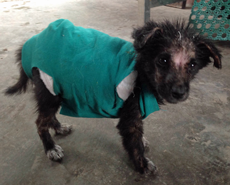 Back to top
---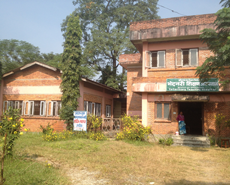 Visit to AFU
A visit to see Professor Dhakal, now Vice Chancellor of the Agriculture and Forestry University was arranged whilst co-founders Jim Pearson and Barbara Webb were in Nepal.

The enhanced training plans for vet students were reviewed and future collaborations discussed.



Back to top
---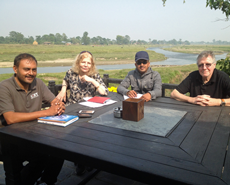 Rabies Surveillance
HART is working with masters student, Sirjan Bastola, to formulate improved methodologies for rabies incidence surveillance.

This three month project aims to provide a way to more effectively evaluate the effect of vaccination programmes and to indicate the future best use of resources.



Back to top
---
JustTextGiving
vodafone help
JustGiving and Vodafone have kindly provided us with a JustTextGiving facility.

This enables you to make a text message donation of £2, £5 or £10 to HART, directly from your mobile phone.

Just send a text to 70070 saying HART01 plus your chosen amount of £2, £5 or £10 eg HART01 £5

All text donations are free, and won't come out of any inclusive texts you have as part of your price plan - even if you're not with Vodafone. You just pay the cost of your donation.


-oOo-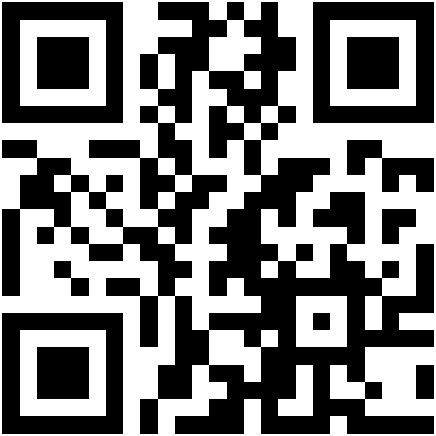 Or, if you have a QR reader, simply scan this QR code to prepare your phone for sending £5 to HART.

A little goes a long way in Nepal. For example, your £5 would provide anti-rabies vaccines to protect more than 10 dogs for a whole year.


Please help if you can.


Back to top
---
---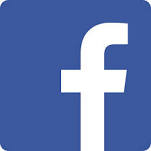 Very many thanks for your continued support
www.hartnepal.org


If you would like more information about our work, please visit our website or contact our Director, Mr Khageshwaar Sharma, at k.sharma@hartnepal.org