Dear HART Supporter,
There appears to be no end in sight to the blockade of supplies from India and the continuing unrest in some parts of the Terai regions.

A recent trip through the area by Khageshwaar describes the road situation as chaotic, with buses and tankers being escorted by police vehicles.

The black market continues to keep minimum supplies available, though at prices many can not afford.

All outreach camps other than close to our bases are still deferred.


News from Pokhara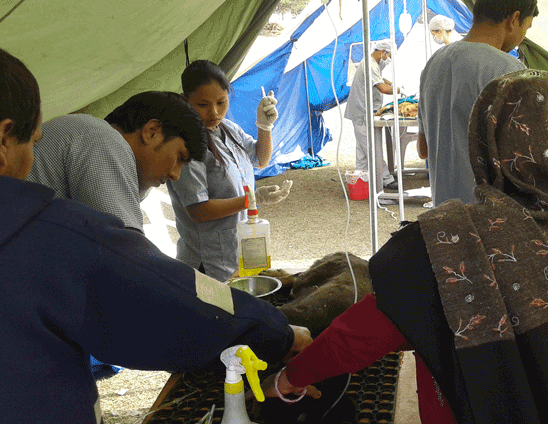 The extension of HART's programmes into the new outer wards has begun with the ward of Valam now completed and the ward of Lamachaur underway.

Two camps were held in Valam where 78 dogs were vaccinated and 32 neutered. There are far fewer dogs in this rural area than in the town with only one animal per 6 or 7 households.

At least half of the owners chose to not have their dogs neutered on the grounds that they needed breeding animals because predators were close and jungle cats sometimes took dogs.

Despite only being about 10km from the centre of Pokhara the outer wards show many of the characteristics and attitudes of rural Nepal.


Kanchi
- by volunteer vet consultant Dr Michelle Connolly
Her story begins with a phone call from a member of the community, about a dog needing rescue with bad skin, located near the beautiful Brindabasini Temple.

There was some initial confusion, (where we treated another community dog with mild dermatitis at the Temple, thinking it was Kanchi), but the person who contacted us first was persistent in her effort to help and, after another phone call, Kanchi was found.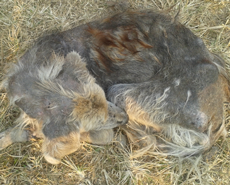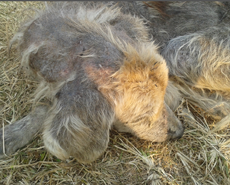 She was diagnosed with Demodex mange, malnourishment, arthritis, conjunctivitis and was in a debilitating state.

She has spent some time with us now at the HART centre - her mange has been treated; she gets a good balanced diet; treatment for arthritis; and shelter while we try to build up her immune system and weight.

She has slowly come out of her original shy, skulking self, to become an extremely confident old lady. She shows no fear in warding off any stray dogs that might pass her 'territory' at HART. She spends all day moving from one sun-spot to another except at feeding times when her frail arthritic body, shows a new lease of life!

And don't be fooled by those eyes, this little elderly lady, has a surprisingly strong character and is quick to fend off any foolish canines who may look sideways at her dinner!

Although at HART we do not operate as a shelter, Kanchi has stolen a little bit of our hearts, by her dogged (pardon the pun) determination to survive, no matter what are her odds.

We remain in contact with the community she came from and, in consultation with them, we will decide what is best for Kanchi.

She will need long term care and love.
Back to top
---
News from Bharatpur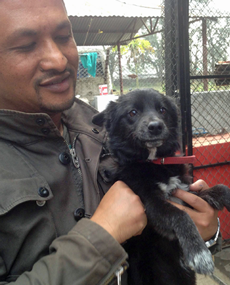 Despite shortages the clinic remains open and the neutering programme has extended into the neighbouring Municipality of Ratnanagar.

The pup Blacky has been adopted by Roshan Piya, a local Rotarian. He is turning into a pretty dog now that he is healthy and safe. He has been fully vaccinated and will be neutered when old enough.

A four day camp was held at Sauraha in early December.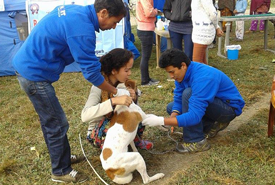 The problem of dog/wildlife conflict has not yet been solved in this rapidly expanding tourist town on the edge of the Chitwan National Park.

There is a lack of specific information about the level of conflict and best way to resolve the issues.

HART will continue to provide neutering and vaccination to the dogs of Sauraha and will encourage all owners to bring their animals to the Bharatpur clinic at an early stage.

Back to top
---
Thanks to fund raisers
HART was delighted to receive a generous cheque from the James Hamilton Academy in Scotland after being selected as one of its 2015 charities.

HART would also like to thank the Australian Cattle Vets for their very kind practical and financial assistance.

More locally, Dipesh Bhattachan donated quantities of plywood to construct new raised winter sleeping platforms for the dog kennels in Pokhara.



Back to top
---
Pashupatinath Project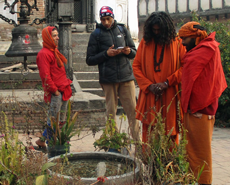 A relatively new animal welfare group, Nepal Animal Welfare Research Council (NAWRC), led by GP Dahal, has been set up in the Banepa area of Kathmandu.

HART and NAWRC worked together on 12th January to carry out a census of the dogs in the world-renowned Pashupatinath temple complex.

Senior government veterinary officials were able to attend and observe, as was Kate Clendon of Community Dog Welfare. Kate has taken the excellent pictures shown here.

The census will be followed by a neutering and treatment camp under the direction of the Pashupatinath Area Development Trust.

Resources from SPCA and Animal Nepal have been offered and it is very much hoped that this collaborative effort can permanently improve the standard of life for the dogs here.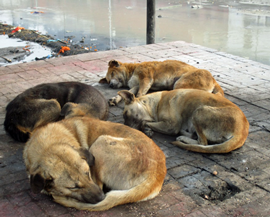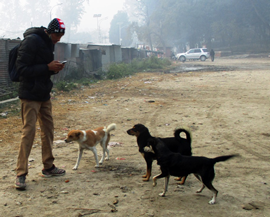 Back to top
---
JustTextGiving
vodafone help
JustGiving and Vodafone have kindly provided us with a JustTextGiving facility.

This enables you to make a text message donation of £2, £5 or £10 to HART, directly from your mobile phone.

Just send a text to 70070 saying HART01 plus your chosen amount of £2, £5 or £10 eg HART01 £5

All text donations are free, and won't come out of any inclusive texts you have as part of your price plan - even if you're not with Vodafone. You just pay the cost of your donation.


-oOo-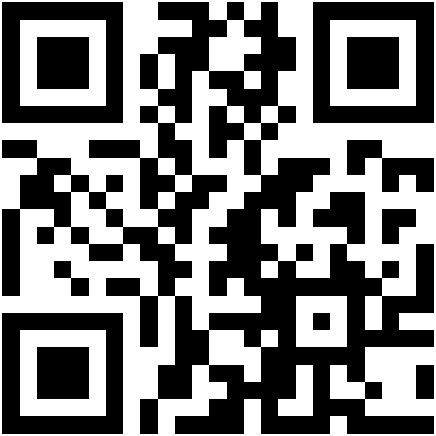 Or, if you have a QR reader, simply scan this QR code to prepare your phone for sending £5 to HART.

A little goes a long way in Nepal. For example, your £5 would provide anti-rabies vaccines to protect more than 10 dogs for a whole year.


Please help if you can.


Back to top
---
---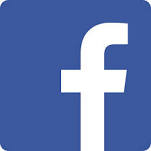 Very many thanks for your continued support
www.hartnepal.org


If you would like more information about our work, please visit our website or contact our Director, Mr Khageshwaar Sharma, at k.sharma@hartnepal.org