Dear HART Supporter,
The reprieve from major political disturbances has continued, although a shortage of water has made problems for farmers who are hoping for an early monsoon.

The brief weather window for the high-altitude climbing season is drawing to a close with the Nepal Dept of Tourism reporting over 400 climbers having successfully summited Everest.

HART has completed the outreach camps and returned to its bases.


News from Pokhara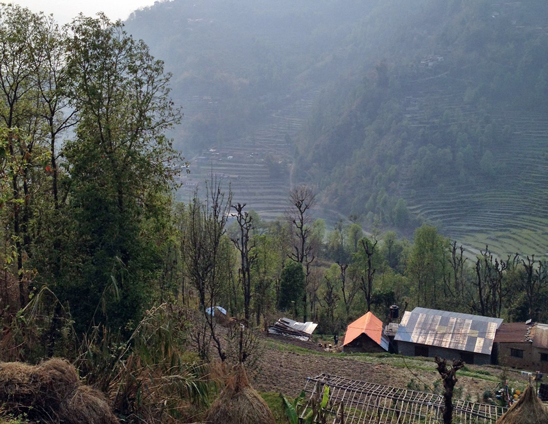 Programmes in the new 11 outlying wards of Pokhara have resumed. These are rural and sparsely populated and such roads as there are can only be negotiated with 4WD vehicles.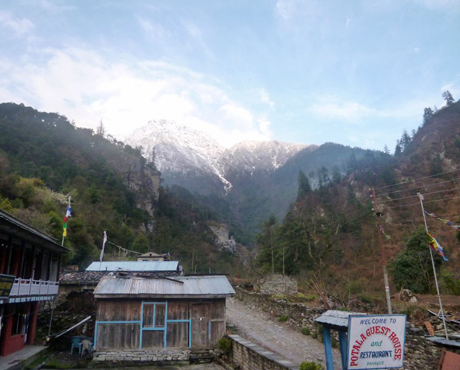 The team have just returned from a gruelling trip to Manang working with the Himalayan Mutt Project. A full report will be available in the next newsletter.

Dr Miriam Kaltz visited HART and almost immediately became part of an effort to rescue a trapped porcupine. We are most appreciative of all her help and hope to see her back in Nepal.

Dr Michelle Connolly has continued to provide an invaluable contribution to every aspect of HART's work.
Back to top
---
News from Bharatpur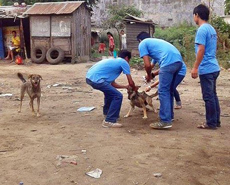 The annual anti-rabies vaccination is well underway with 8 of the 14 core wards now complete.

Rain in the early mornings has hampered progress but the work should be completed within a month.

The clinic remains open to provide a service to the increasing number of local people bringing their animals for treatment.
Back to top
---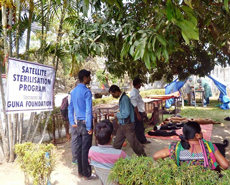 Eastern camps
At the request of Dr Pashupati Dhungana, the DLSO chief in Ilam, HART agreed to carry out two further camps in Ilam District.

A woman had died from rabies a fortnight previously in a town called Fikkal.

Despite being very tired and nearly out of supplies the team felt duty bound to help.

The DLSO and the Municipality provided a venue and managed to acquire the further medical supplies needed.

This area is famous for its tea plantations and many people are employed in the tea industry and in animal husbandry.


On the second day in Fikkal the team encountered a dog that exhibited all the signs of rabies and had already bitten two other dogs. All these animals were put down.

During the camp two HART staff were bitten by another dog in the area. As there was no local pharmacy or hospital these staff were taken to the town of Ilam, two and a half hours drive away, for post exposure injections.

In Fikkal 122 dogs (85 male, 37 female) were neutered and vaccinated.

The DLSO had then arranged a two days camp in Mangalbare village (Deumai Municipality - declared as a Municipality 16 months ago), where there had been a rabies outbreak some months ago.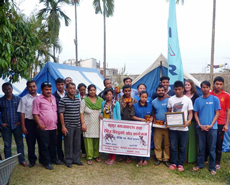 Over a two day camp 51 dogs were neutered & vaccinated and, most importantly, the DLSO agreed to continue with vaccination coverage in the area.

Thanks are due to:
DLSO Bhadrapur

DLSO Ilam

Chandragadi Municipality

Suryodaya Municipality

Deumai Municipality

Help Animals International

Guna Foundation
Back to top
---
AFU Vet School training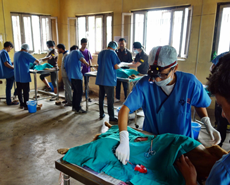 The second group of AFU vet students were given hands-on surgical experience in April under the overall supervision of Dr Maiju Tamminen.

With the invaluable assistance of WVS a team from the ITC in Ooty spent just under two weeks at the AFU.

The HART kennels were put to good use and our Dr Sanjiv joined the training team.

HART dog catchers and vet tech's worked with the ITC team to ensure all logistical requirements were met.

A follow-up evaluation will be carried out over the next few years by HART as the careers of these students progress.



Back to top
---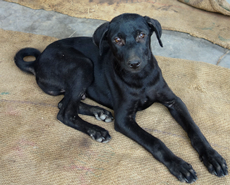 Transparency of charities
There has been much media attention in recent months on the administration and transparency of charities, and some larger groups have been found deficient in these respects.

HART is a tiny organisation. The board in Nepal and the board of HAT(UK) receive no fees or remuneration and no consultants are employed.

Money donated is used for the direct benefit of the animals of Nepal.



Back to top
---
JustTextGiving
vodafone help
JustGiving and Vodafone have kindly provided us with a JustTextGiving facility.

This enables you to make a text message donation of £2, £5 or £10 to HART, directly from your mobile phone.

Just send a text to 70070 saying HART01 plus your chosen amount of £2, £5 or £10 eg HART01 £5

All text donations are free, and won't come out of any inclusive texts you have as part of your price plan - even if you're not with Vodafone. You just pay the cost of your donation.


-oOo-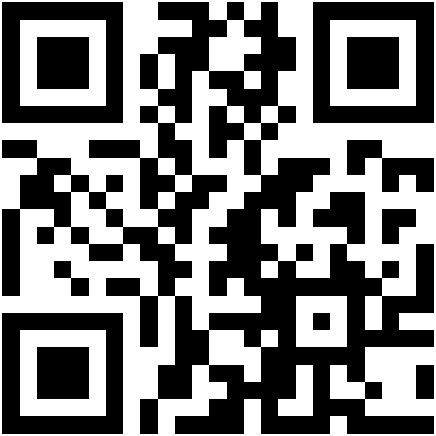 Or, if you have a QR reader, simply scan this QR code to prepare your phone for sending £5 to HART.

A little goes a long way in Nepal. For example, your £5 would provide anti-rabies vaccines to protect more than 10 dogs for a whole year.


Please help if you can.


Back to top
---
---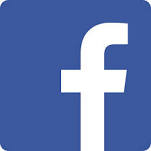 Very many thanks for your continued support
www.hartnepal.org


If you would like more information about our work, please visit our website or contact our Director, Mr Khageshwaar Sharma, at k.sharma@hartnepal.org