Dear HART Supporter,
Once again the tourist season is in full swing marking a welcome return to the normal rhythm of the year. Crops have been good and, even in remote areas, reconstruction of earthquake damage has begun - though there remains a great deal of building to do.

However an aftershock of 5.6 magnitude recorded in the Solukhumbu area on 28th November reminded all in Nepal that the country is vulnerable.

Programmes continue in Pokhara and Bharatpur but were interrupted by the necessity to carry out a series of camps in the provinces of Dang and Salayan.


News from Pokhara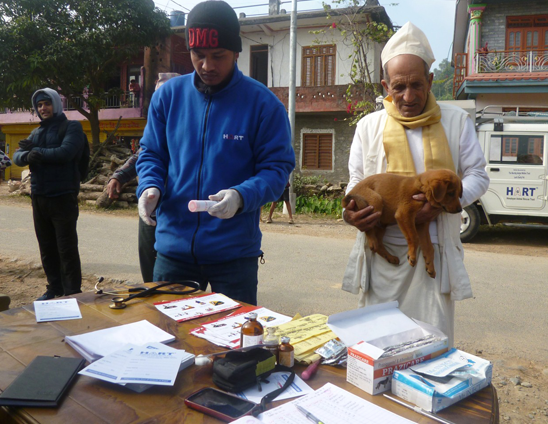 World Rabies Day and World Animal Day
These two special days (28th Sept and 4th Oct) were celebrated with a unique collaboration.

HART, with officials from the DLSO and with assistance from the Municipality, carried out their first joint project by offering a free health check, vaccination and neutering opportunity for any interested animal owners.
Lekhnath


Out of the 18 wards around half have now been vaccinated and a third offered neutering.

There are fewer animals than originally estimated and they are widely dispersed in these rural areas.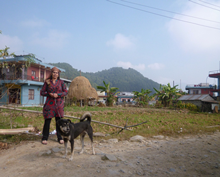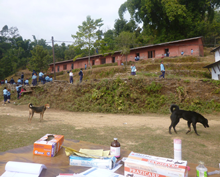 Volunteer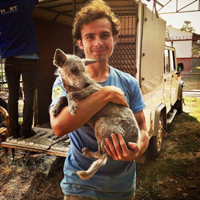 Jean Christophe Arnold from the UK has joined HART for a month.

Shortly after arrival he travelled to the remote camps at Dang with the staff and he has proved an immense asset.
Back to top
---
Celebrations for "The Lady Who Knits"
Mrs Katy Hobson has produced countless knitted toys for HART over the past few years along with some extra helpers from time to time.

She celebrated her ninetieth birthday this month with a big party for friends and family.

All at HART would like to thank Katy for her dedication and hard work.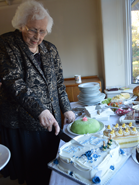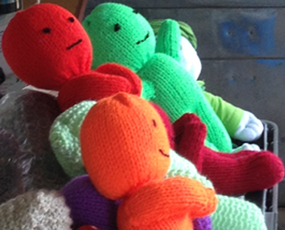 Back to top
---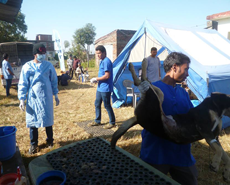 Response to Call
Over the past months Dr Shrestha of the DLSO in Salyan province requested neuter and vaccination camps for this region.

He advised that mass poisoning of dogs had occurred in nearby municipalities in Dang and would continue unless interventions were offered.

Both Bharatpur and Pokhara staff travelled to Salyan and then on to Dang for a series of camps.

In total, 212 dogs and two cats were neutered and 277 animals were vaccinated.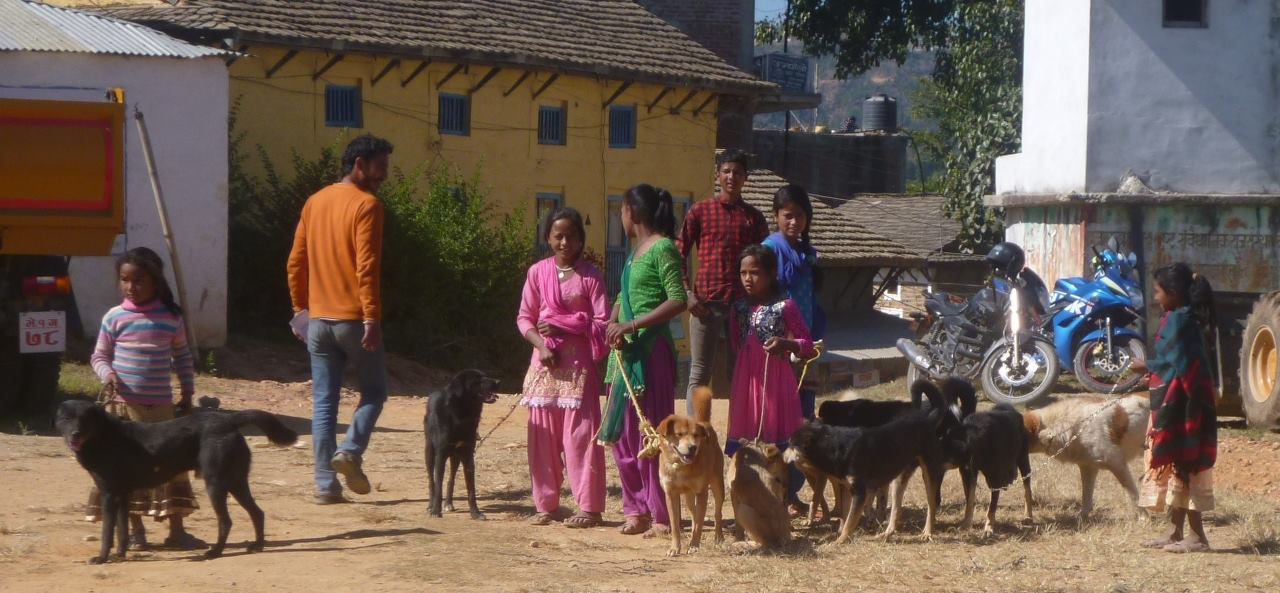 Back to top
---
News from Bharatpur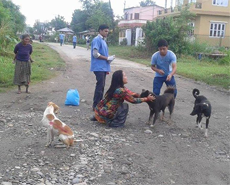 World Rabies Day and World Animal Day were celebrated by an intensive vaccination, treatment and schools programme in Sauraha.

There were many welcome collaborators who include the Rotary Club, the Hotel Association and Ms Martina Manders.

This will reinforce the neutering work already carried out in Sauraha and help ensure a healthy and safe community dog population.




Back to top
---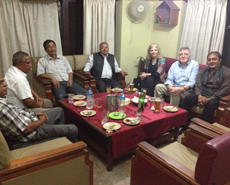 Board Meeting
Co-founders Jim and Barbara joined Khageshwaar in October for a swift visit to Nepal.

The annual board meeting was held at the Nirvana Garden Hotel in Kathmandu.

All the co-founders were honoured to be invited to a dinner by Professor Dhakal, Vice Chancellor of the AFU, and his senior colleagues.



Back to top
---
JustTextGiving
vodafone help
JustGiving and Vodafone have kindly provided us with a JustTextGiving facility.

This enables you to make a text message donation of £2, £5 or £10 to HART, directly from your mobile phone.

Just send a text to 70070 saying HART01 plus your chosen amount of £2, £5 or £10 eg HART01 £5

All text donations are free, and won't come out of any inclusive texts you have as part of your price plan - even if you're not with Vodafone. You just pay the cost of your donation.


-oOo-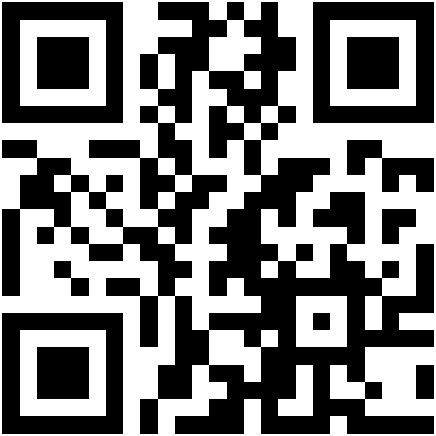 Or, if you have a QR reader, simply scan this QR code to prepare your phone for sending £5 to HART.

A little goes a long way in Nepal. For example, your £5 would provide anti-rabies vaccines to protect more than 10 dogs for a whole year.


Please help if you can.


Back to top
---
---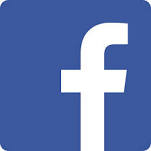 Very many thanks for your continued support
www.hartnepal.org


If you would like more information about our work, please visit our website or contact our Director, Mr Khageshwaar Sharma, at k.sharma@hartnepal.org