Dear HART Supporter,
The two coldest months of the year are over and there are hints of Spring already with temperatures in Pokhara in the low 20's and in Bharatpur in the mid-20's degrees Centigrade.

The teams continue to miss Asmita in the routine work of maintaining the clinics and ensuring that the dog populations in both cities remain controlled.

The complex process of aligning the country into seven provinces, each with a degree of autonomy, continues.


News from Pokhara Lekhnath Municipality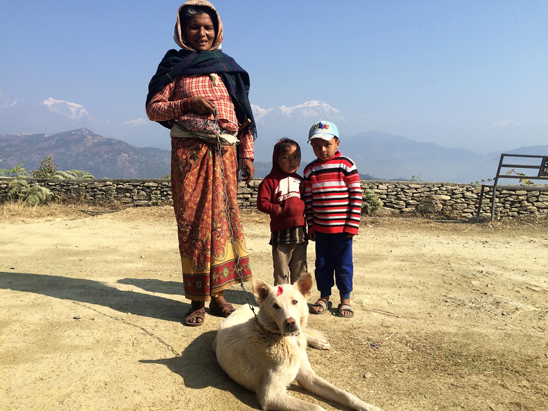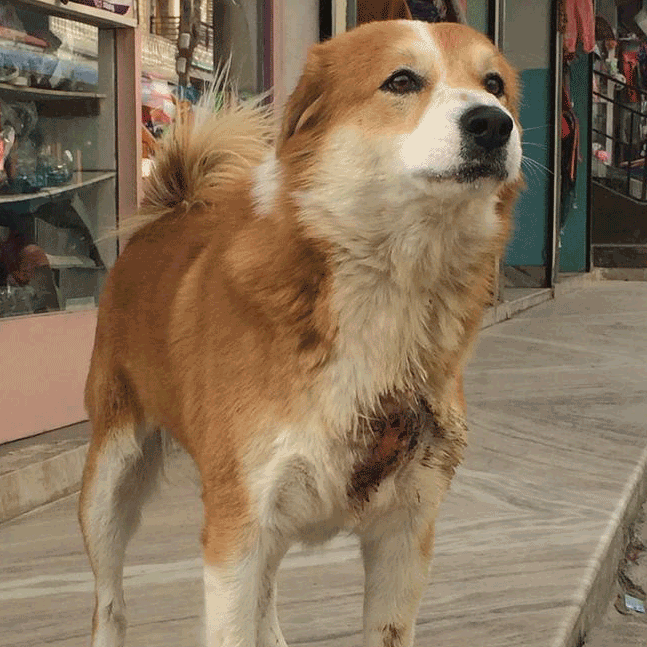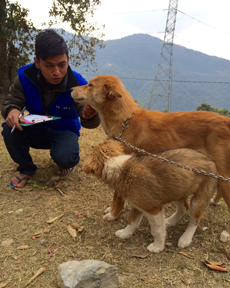 The team is juggling the work of keeping the clinic open and available to help animals whilst also starting the major task of re-vaccinating and re-visiting the rural wards that have become part of Pokhara Lekhnath Municipality, the newly created amalgamation of Pokhara Municipality, Lekhnath Municipality and many of the surrounding villages.

Additionally there are frequent alerts from members of the public or tourists who have noted an animal in distress.

One such call was received from "The Lady of Lamachaur" who requested assistance for the seven dogs she regularly feed and cares for.

Some of the animals needed urgent atttention after sustaining fight wounds.

The chest wound shown on the left is not untypical.



Camp days have been held in three outlying wards throughout January. The last area reached was Pumdi Bhumdi which is a hilly area that includes the Shanti Stupa (The World Peace Pagoda).

The lady in the picture above brought her dog to be vaccinated even though she was in the process of gathering fodder from the forest for her animals.

Ward 22 was another ward that was not very easy to cover because of the terrain.

Vet Technician, Saroj Jirel, pictured left checking over a mum and pup had a great view!
Back to top
---
A happy dog story
Kancha was discovered by our volunteer Michelle by the side of a road under construction. He was covered in dust and mud, struggling in the winter's cold for days on end.

When he arrived at HART he had mange all over his limbs and abdomen. His condition was so appalling that he could not sit or stand on his own because of the pain he endured on his tender skin.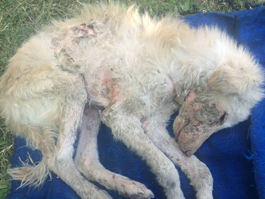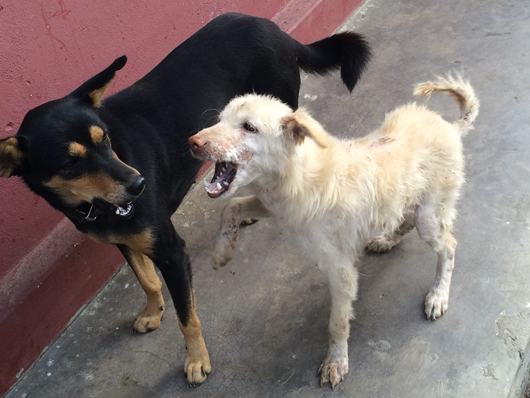 The photo above of Kancha on arrival (L), and again about one month later (R), show what great progress he has made.

He is probably the best example of how veterinary skills and a safe environment can completely change an unhappy, unhealthy dog into a dog full of life.

Kancha has become a happy and mischievous character who bears no grudges for all the suffering he endured.


Back to top
---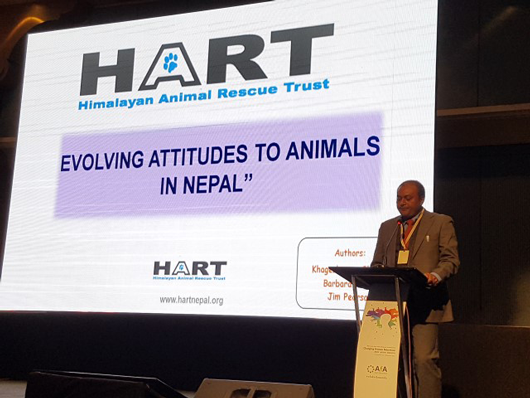 Asia for Animals Conference
This conference on the theme of "Changing Human Behaviour" was held in Kathmandu in early December 2017.

The event was organised with great flair and expertise and brought together delegates from all over the world to discuss how human behaviour can be influenced in order to improve animal welfare.

HART Director, Khageshwaar Sharma, give a presentation on behalf of HART which addressed "Evolving attitudes to animals in Nepal".



Back to top
---
AFU Bursaries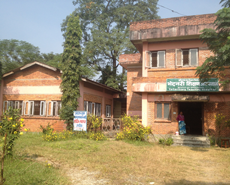 Just before Christmas, Khageshwaar Sharma and Michelle Connolly travelled to the AFU campus at Rampur, Chitwan, to form a committee with Dean Sharada Thapaliya and other professors to interview potential candidates for HART's annual bursary.

The successful applicant is Minu Kumari Raut, a young woman from Madhes who also came first in the entrance exams.

A new bursary has been added this year, donated by Anchorage Barn Vets, a clinic in Norfolk, who have decided to add tangible support to aspiring vets in Nepal. The candidates for this bursary were so strong that the committee decided to split the wards between Balram Raj Rajbanshi and Reshma Shrestha.



Back to top
---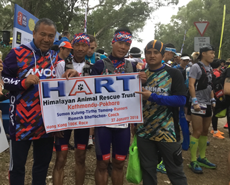 HART in Hong Kong
HART's advisor in Pokhara, Ramesh Bhattachan, has been involved in organising ultra-distance running events in Nepal for many years.

Nepal has some of the world's best potential runners but they lack exposure in international events.

In January, Tirtha Tamang and Suman Kuling came fourth and seventh respectively out of a field of 2000 runners in the Hong Kong 100 kilometer race. Not a misprint - 100km!

Here at the start of the race they are showing their support for HART.



Back to top
---
JustTextGiving
vodafone help
JustGiving and Vodafone have kindly provided us with a JustTextGiving facility.

This enables you to make a text message donation of £2, £5 or £10 to HART, directly from your mobile phone.

Just send a text to 70070 saying HART01 plus your chosen amount of £2, £5 or £10 eg HART01 £5

All text donations are free, and won't come out of any inclusive texts you have as part of your price plan - even if you're not with Vodafone. You just pay the cost of your donation.


-oOo-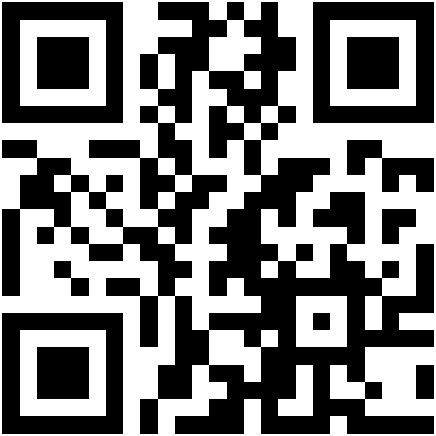 Or, if you have a QR reader, simply scan this QR code to prepare your phone for sending £5 to HART.

A little goes a long way in Nepal. For example, your £5 would provide anti-rabies vaccines to protect more than 10 dogs for a whole year.


Please help if you can.


Back to top
---
---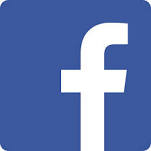 Very many thanks for your continued support
www.hartnepal.org


If you would like more information about our work, please visit our website or contact our Director, Mr Khageshwaar Sharma, at k.sharma@hartnepal.org