please click on photos to enlarge
Facilities
Pokhara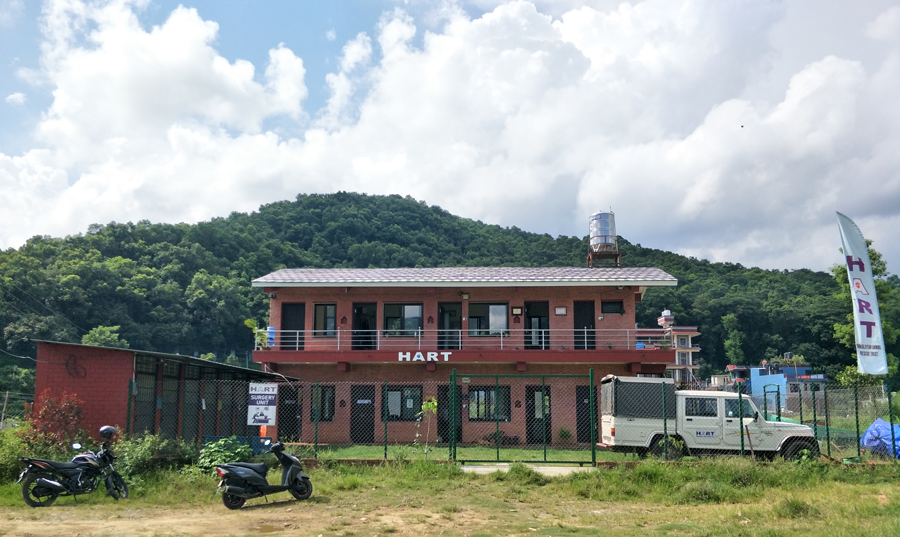 Since autumn 2021 HART has carried out all its work in the town from a purpose built clinic with integrated operating theatre, preparation room, dispensing room, offices and staff rooms.
There are also kennels specifically for surgical cases which require extended nursing.
The site is in the Titepani area and in due course the complex will be extended to include further diagnostic and consulting facilities.
Click to view our
Pokhara clinic location map


The clinic includes an operating room and, adjacent to it, a preparation room where patients are checked and anaesthetised prior to surgery. Patients recover outside if the weather permits or inside the reception room or kennels.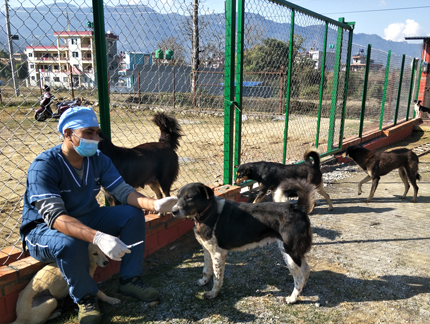 The clinic is chain-link fenced to ensure that animals can be transfered to and from vehicles safely and this secure area also enables animals that are staying to be allowed out to play and enjoy socialising.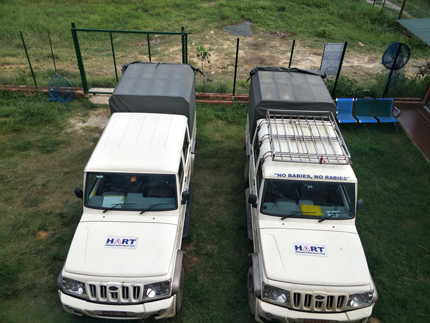 HART currently has four Mahindra Boleros in use all of which have been customised to enable dogs to be transported around the towns. These vehicles also enable the teams and equipment to reach the remote and underdeveloped areas of Nepal where temporary clinics are held in partnership with municipalities seeking humane ways of limiting their street dog populations.
Unless the bigger vehicles are needed staff move around town using scooters, motor bikes and push bikes. The first electric scooter has recently been purchased.



A major part of HART's strategy is to work with and assist those people in the community who are animal lovers. A network of carers is being built up throughout the town.
Ratnanagar
We have a clinic, operating room and office in the Vet Service Section compound of Ratnanagar Municipality, close to the Khageri Dam at Tikauli-09.
All the required facilities were kindly provided by Ratnanagar Municipality.
Click to view our
Ratnanagar clinic location map
Agriculture & Forestry University
A kennel block has been built by HART on the campus of the AFU (Agricultural and Forestry University). The university has the only veterinary teaching hospital in Nepal and is situated about 10 miles from Bharatpur. The kennels enable animals to be well cared for during teaching modules which involve surgery